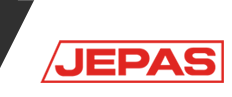 Our company is a holder of certificate ČSN EN ISO 9001:2009, which try to fulfil and keep without exception. Getting such certificate is not an easy process. Our endeavour is to provide our customers high-quality products and services. We firmly believe you will make yourselves certain of our good qualities, too.

We continually try to boost our production quality and all company processes.

Certificates

ČSN EN ISO 9001: 2009
metal-working and precision engineering

Authorization

Qualified Supplier authorized to manufacture and supply of fasteners for the company ČEZ, a.s.