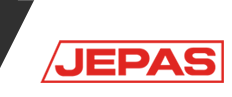 Company JEPAS s.r.o., is a production company focused on exact CNC metal cutting, design parts production and custom manufacturing of connection accessories for energy and chemical industries.
We process material both from our own store and material supplied by customer.
We are able to manage each order in a complex way, which means from constructional preparation of production, the production itself, required test completion, packaging to shipping to the customer. Particular extent is always arranged and agreed by the customer.